GIVEAWAY
GATEWAY
Check out the 21st century companies that have jumped into the Giveaway ring at Gun.Rodeo. From scopes to silencers, these forward-thinking companies work at the intersection of High Caliber and High Tech.
Psst: enter them all - we won't tell anybody!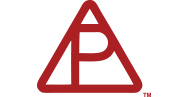 Delta P Walterville, Oregon
At Delta P Design their products are designed to create new paradigms rather than just compete. By leapfrogging present technology where possible, they provide innovative product solutions. Delta P Design delivers next generation solutions that work. Our focus is centerfire rifle suppressors and support accessories.
www.Delta P Design.com
CURRENT DELTA P DESIGN GIVEAWAYS